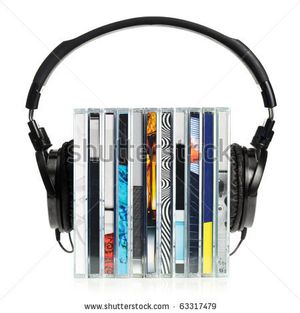 New Age music has always been a major part of my life from the time I was 13. It's also been a big part of who I am. The interesting thing is the music f
ound ME before I found IT. I had already spent my childhood playing songs by year and even composing on the piano at home. When I was 13 I aske
d for a keyboard for Christmas. I figured this way I could play the piano any time I wanted without the disturbing the rest of the family. To my surprise, I did get it for Christmas!
 
Playing on my new Casio keyboard gave me a new way to compose with all the diffferent sounds it had to offer. I started composing songs with more electronic and synthized sounds. This was a kind of music I had never before on the radio or anywhere else. I thought maybe i found a new kind of music. I loved it so much, I decided that composing music was what I wanted to do with my life. I would compose these piano and synthized songs and play them for the world. One fateful day, reenforced my decision....
I was at my friend's house one day and my friend suggested we listen to Yanni's Keys To Imagination CD that she had borrowed from the library. The cover alone looked like it would be interesting to listen to, so I said, "Sure". When I heard the CD, I was surprised by what I heard. It was the same kind of music I was trying to compose at home! She knew little about the artist when I asked her, but I knew right then and there, that was the kind of music I wanted to compose for life! My first Yanni album I owned was In My Time. 
Over time, I grew to become familiar with other New Age artist's music. I got into the habit of browsing the New Age section of music stores, just to see what other kinds of music like Yanni's was out there. I usually went by the album covers and the names of the songs, since I knew nothing about them. That's how I found great artists like David Arkenstone, Patrick O' Hearn, and Tangerine Dream. I had bought one album by each of them over the course of some years, and I was hooked! I discovered Jim Brickman's music listening to the radio. His romantic piano music was so beautiful and soothing. I have almost all of his albums and his sheet music books now! 

I listen to New Age music differently than I do R&B or Pop music. Yes, I love those genres too, but New Age music seems to reach a deeper part of me. Down to my soul. Sometimes you don't need words or fancy beats to truly express your emotions, plus, without words, you can listen to it anywhere around the world and still be able to understand it. 
What kind of music speaks to your heart and soul? You can tell me below this post.