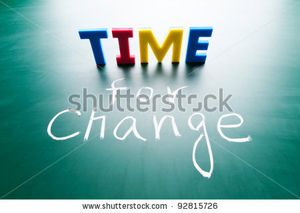 Summer kept me busy working and taking care of the family, as usual. I feel like I'm always on the go!! Begin a wife, mom, and working outside of the home full time takes a lot my time and energy. For awhile I wasn't sure if I could pull off trying to start a music career on my own. This is a question that many moms face in their lifetime when they want to switch careers. Many moms question wether or not they can make a career and still take care of their family. I've read about many mothers who left their cushy regular jobs and started their own home businesses from scratch. It gives me hope and encouragement reading about these women who turned nothing into something- and sometimes something
BIG
!
Some end up making more money than they did at their regular jobs!
I would love to see that kind of income, though I know that takes a lot of time and hard work.
To be a sucess you have to live like it. As a believer of this, I have been following a few women online, some being moms. I urge you to click on their links and read their full stories. They really are inspirational!
Carrie Rocha started her
Pocket Your Dollars
website in 2009 after she and her husband paid off $50,000+ in debt and then losing both of their jobs. Her husband chose to be a stay at home dad during the day and a graduate student at night. Afterwards, Carrie got laid off from her job. After paying off so much debt, she felt the urge to help other women learn how to save money. She got her chance when she was asked to teach a class on the subject. She quickly wanted to do more with it and started
Pocket Your Dollars
. After ten years, she started getting invites for interviews and media apperances. She gained national recognition over time. Now she has
1.3 million visitors
to her website annually, makes media appearances, and is a published author.
Marie Forleo
from New Jersey had worked on Wall Street and with several national magazines, but didn't feel fulfilled in life. She wanted to help people find their potential in life and build their own businesses. With a laptop and a dream, she grew to become a marketing and lifestyle expert with
ten of thousands
of online subscribers to her website,
MarieForleo.com
, in 188 countries, made 4 top selling fitness DVDs and has her own weekly online show, MarieTV.
Dani Johnson
is a tale of rags to riches. She grew up in an abusive home. She was pregnant by 17 and homeless at 21. Instead of continuing downhill with her life, she decided to rewrite her own playbook and at 23, she was a
millionare
. Now a mother of five, she owns
five companies
with her husband, her driving force being to give back to people in need. She is a best-selling author and travels around the world giving seminars, teaching people how to make millions like she did.
Where are you at in your life right now? Are you working at your dream job? If not, why not? Comment below and talk to me. We can support each other to strive to be our best every day!!